SONIDERO CITY: BOOTLEG
Mirjam Wirz
Editado por / Edited by
Mirjam Wirz & Buzz Maeschi
Diseñado por / Designed by
Fabian Stacoff & Pascal Alexander
Imprenta / Print
Publicidades Panther, CDMX
Español / English
2013
COPIA PIRATA/ECONÓMICA EN BLANCO Y NEGRO DEL LIBRO SONIDERO CITY


Los costos internacionales de transporte y la diferencia de poder adquisitivo no permitieron la venta del libro Sonidero City en México para la gente que forman parte del ambiente sonidero. Por lo tanto realicé una copia de Sonidero City. El libro fue impreso en blanco y negro en la imprenta Publicidades Panther en la Ciudad de México. Finalmente distribuí los libros con los conocidos del lugar (que mayormente aparecen en el libro) para la venta a su cuenta en los puestos en la calle, en el mercado o en tiendas.

BOOTLEG/BLACK AND WHITE COPY OF SONIDERO CITY


International shipping cost and economic disparities made it prohibitive to sell the book Sonidero City to the people who are part of the soundsystem scene. Therefore a copy/bootleg edition of Sonidero City was printed. The book was produced in black and white by Panther Publiciades, a print shop in Mexico City, and later distributed to the people appearing in the book in order to be sold as their income at their street market stalls or shops.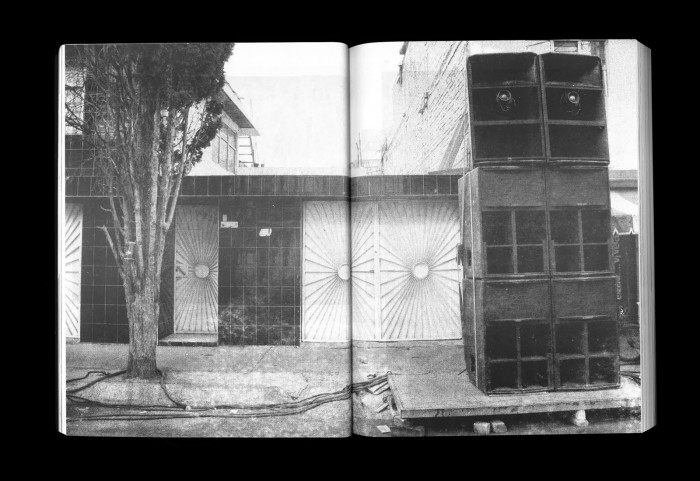 Tiraje / Print run - 500
20 x 26,5 cm
248 pages

SHOP Sold Out